September 1719, "the 83rd National Drug Fair" opened in Guangzhou. PHARMCHINA is a largescale and influential professional event in the field of pharmaceutical preparations and big health in China. The Pharmaceutical Fair attracted many famous enterprises in the industry. In the exhibition area of more than 100,000 square meters, it has gathered more than 2,000 participating enterprises and attracted nearly 200,000 Chinese and foreign merchants, including wellknown enterprises such as Sinopharm Group, China Medicine Group and Taiji Group, the exhibits cover the whole industry chain of chemical medicine, Chinese Patent Medicine, OTC, biotechnology and innovation, Internet and medicine.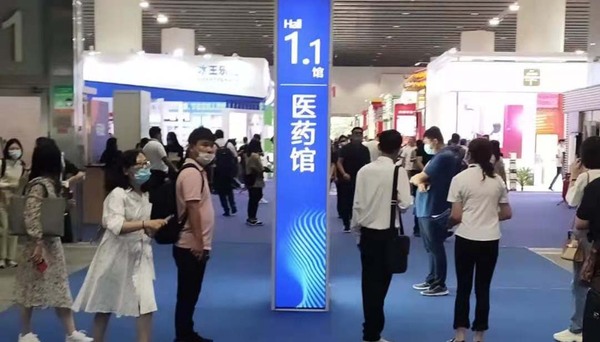 Liaoning Hengyuantang Pharmaceutical Co. , Ltd. was established in 2013, the company is located in the Huanren Manchu Autonomous County Economic Development Zone Health Food Industrial Park, the main business for the cultivation of Chinese medicinal materials, Chinese medicinal materials processing, Chinese medicinal materials purchase and sale, Chinese medicinal materials processing sales and food production and sales. Hengyuantang has two production lines of Chinese herbal pieces and direct-taken Herbal Pieces certified by GMP and food products certified by SC. With the rapid development in recent years, its total assets have exceeded 100 million yuan.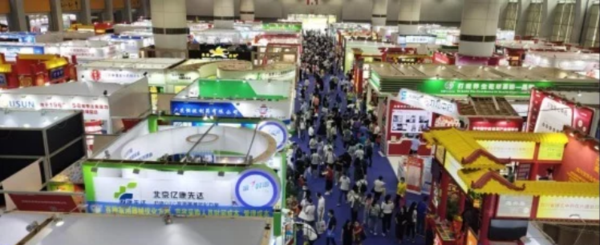 The star product on display at Hengyuantang, "deer blood crystal" , is the blood of Sika deer or red deer of the deer family, dried into purple-brown flakes, and is a Pharmacopoeia of the People's Republic of China of Chinese medicine. Its sweet taste, salty, hot, into the liver, kidney by two. It has the function of tonifying deficiency and blood. Treatment of low back pain due to deficiency, palpitation, insomnia, vomiting blood due to lung flaccidity; collapse, with lower. In addition, the product can also alleviate the pain of postoperative radiotherapy and chemotherapy for cancer patients, and promote the recovery of human hematopoietic function.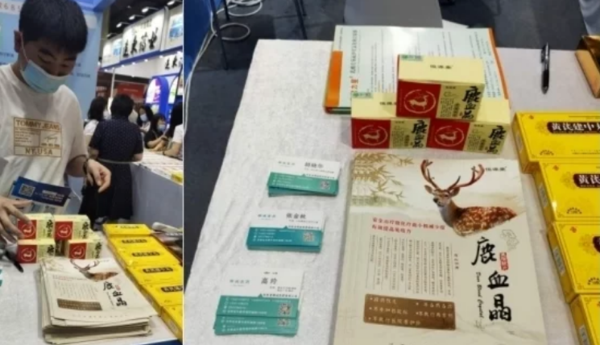 Hengyuantang exhibition in good faith, said that the future will continue to focus on the field of Chinese herbal medicine breakthrough and innovation. Hengyuantang will always take "your health, the pursuit of Hengyuantang" as its Tenet, in order to create the most competitive Chinese Medicine Boutique enterprises, hoping to offer their own strength for the development of Chinese medicine.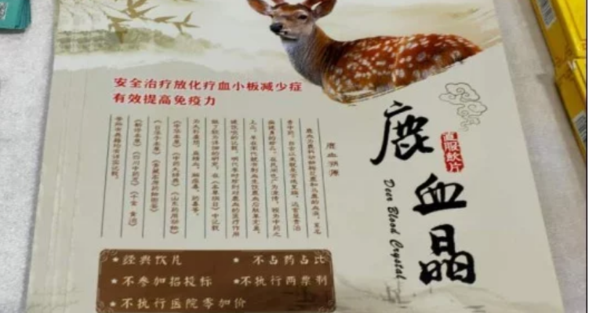 Liaoning Hengyuantang Pharmaceutical Co. , Ltd. is located in the Huanren Manchu Autonomous County of Liaoning Province, which is located in the Baekdu Mountain, the east longitude is 124 ° 27′-125 ° 40′ , the north latitude is 40 ° 54′-41 ° 32′ , and the best latitude of the distribution of Linxia Mountain Ginseng, it is the core producing area of Chinese wild Ginseng. Huanren Manchu Autonomous County was named the home of Chinese Ginseng by the State Forestry Ministry, and Huanren was named a national landmark by the General Administration of Quality Supervision, Inspection and Quarantine. In addition, Hengyuantang pharmaceutical focus on multiple development and brand building, with Hengyuantang brand development of deer blood crystal, Sanqi powder, Ganoderma lucidum powder and other products in the industry has a high visibility. Hengyuantang pharmaceutical always adhere to the quality of survival, reputation for development, integrity to build brand business philosophy, is willing to work with colleagues at home and abroad to win-win.